Catering
You have a choice of a restaurant and a café.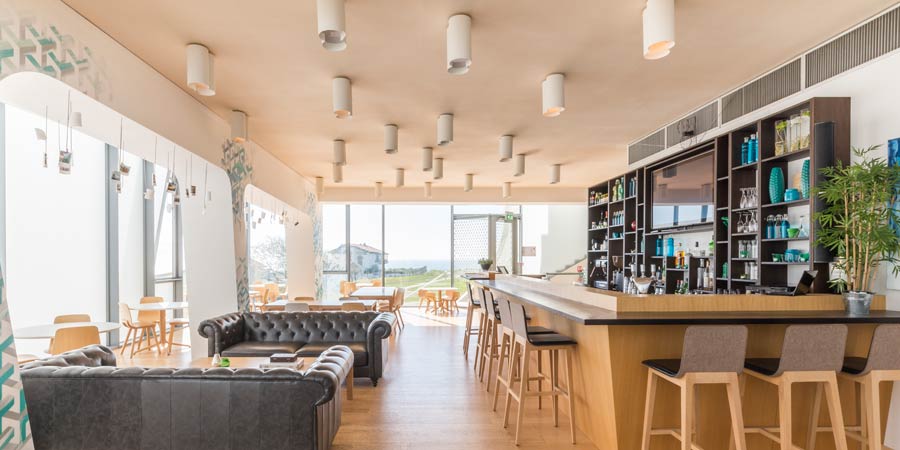 The Sin Café, located at the building of the City of the Ocean, is a quiet and peaceful place, perfect for a relaxing lunch with a view of the sea, the golf and Ilbarritz castle.
You will be served light and contemporary meals made of fresh ingredients and an original know-how.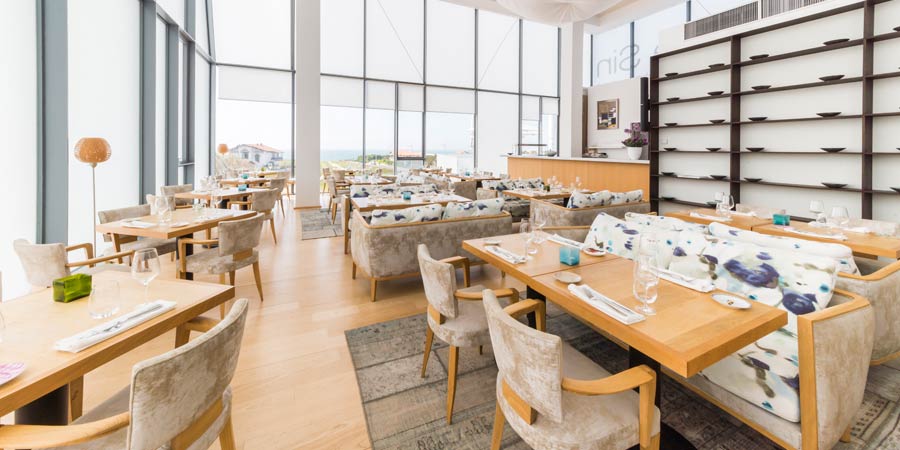 The Sin or the "Sin of gluttony"
Marie and Michel Cassou-Debat welcome you to their restaurant The Sin, floating above the City of the Ocean.
They invite you to enjoy the wonderful view, dining facing the ocean, or perhaps you prefer to eat out on the terrace !