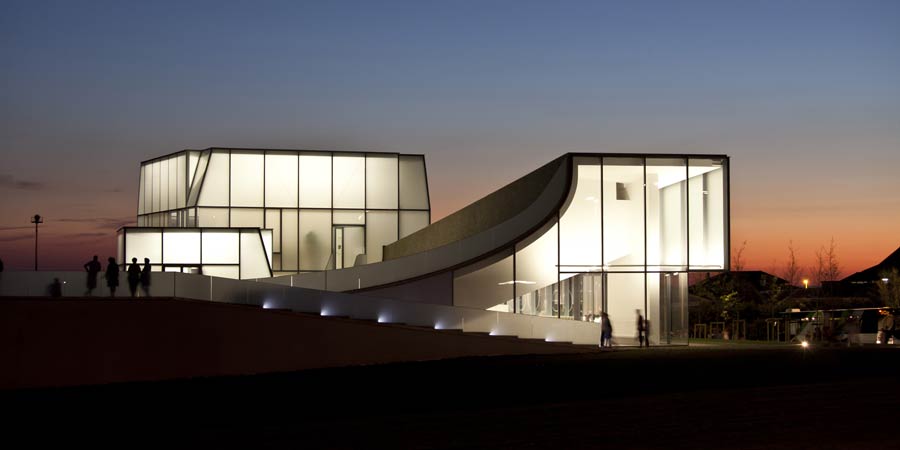 The prestigious building designed by architect Steven Holl working in collaboration with Solange Fabião was presented with the Annual Design Review 2011 award on 19th December in New York.
The Annual Design Review is the most prestigious design award in America.
Joe Valerio, member of the jury, found the right words when he said :
"The thing that is beautiful about this is the idea that it's about surf. You take an architectonic form and you make it roll like an ocean wave and then all the functions slide in underneath."
The jury also appreciated the play of light inside the City of the Ocean, the fact that the light seems to change during the course of the day, and that the differentiated spaces reflect the notion of a wave as a volume of water suspended in air. The gardens around the City of the Ocean mean that the construction blends into the surrounding countryside and creates a direct connection to the ocean's horizon – where surf meets turf !
Indeed, the "Under the sky, under the ocean" concept caught the jury's attention and propelled the new building situated to the south of Biarritz into the international headlines as winner of the Play category of the architectural design awards. Another trophy to go alongside the Emirates Glass LEAF prize won earlier by the City of the Ocean. The winners of the Annual Design Review 2011 are published in the December edition of the Architect Magazine.